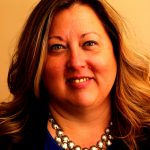 Kim Tully
Chief Executive
Kim joins us in 2020 for 11 months while Sinead is on an academic sabbatical.  She has over 20+ years experience in diverse roles for a renowned global organisation, and is enjoying her move into the community and voluntary sector.  Kim has a Masters Degree in International Business from the University of South Carolina in the US.
Grace Dennison
Marketing and Events Coordinator | National Dementia Café Project Co-ordinator
Grace is a recent graduate of Dublin City University and Neoma Business School, Reims where she studied Global Business (France). She studied and lived in France for two years, where she specialised in digital marketing. Grace also works on the development of an Irish Dementia Café Network, a project which is funded by the National Dementia Office. Shrishyal Hadimani
Accounts Administrator
Shrishyal is a graduate of NUIG with MSc International Accounting and Analytics and is pursuing ACCA qualification. Shrishyal has accounting/finance and operations experience across e-commerce business (start-up), mid-sized wholesale & manufacturing industry and non-profit organization.