Speaker Spotlight! We are delighted to welcome @KevinQuaid3 back as a guest speaker at the International Dementia Conference in Nov. Watch him here: Early Bird Tickets available now: https://t.co/Da...
Read More
Love to Be Loved - Enjoy our Spotify "Love Songs" Playlist during these warm days and bright evenings. Why not browse our playlists and use them to create some fun games like "Name that Tune" or "Gu...
Read More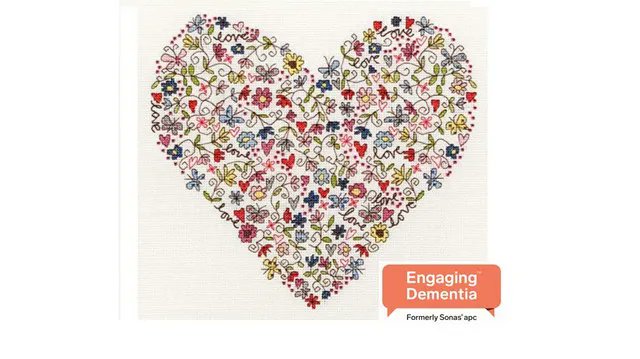 Dementia Inclusive Community Garden Project: the perfect solution for your company's Corporate Social Responsibility programme.
Engaging Dementia is looking for partners within local communities in Ireland for the Dementia Inclusive Community Garden Project.
If your organisation is looking for new sustainable solutions for its Corporate Social Responsibility strategy, while looking to have a strong social impact, this is definitely a project you should consider.
We want to turn existing or new gardens into green spaces that people living with dementia as well as the general public will be able to enjoy and/or garden themselves.
Dementia inclusive gardens will be designed in line with dementia-inclusive principles and universal design, and will provide an accessible and therapeutic space as a focal point within the local community.   
Benefits for the community:
Create new or renewed green spaces for the local community to enjoy
Spread awareness about dementia inclusion within the local community
Create a place where people living with dementia can have regular access to fresh air and exercise while engaging with other people. They will be able to carry out activities which provide gentle sensory and cognitive stimulation, reduce stress and improve orientation to time and place
Help people live well with dementia and play an active and valuable role in their community, in a safe and supported environment
Create a place where people living in the local community can interact with people living with dementia and dismantle any negative or derogatory stigmas around dementia.
Benefits for your company:
Support social inclusion strategies
Contribute to making your community a sustainable one through the creation and improvement of green spaces
Create team building and volunteering opportunities for your staff, by encouraging them to participate in gardening activities and to engage with people living with dementia
Create opportunities to build trust in your brand at local and national level
Invest in a project which in a relatively short period of time will improve the quality of life of those living and working in the local community
If your company wants to know more about the Dementia Inclusive Community Garden Project contact us at events@engagingdementia.ie 
To celebrate 30 years of supporting those living with dementia and their carers we created this very special video shown below: