The CST 1 day workshop involves practical teaching, group exercises, role-play and video observation. It will give learners an overview of how to deliver Cognitive Stimulation Therapy (CST).
It is delivered by Dr Michelle Kelly, Lecturer in Psychology, National College of Ireland and Accredited CST Trainer.
Click here to see upcoming dates and to book your place on the workshop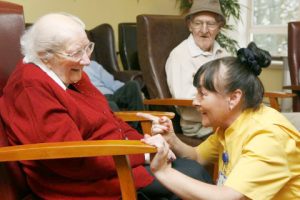 What is CST?
Cognitive Stimulation Therapy (CST) was developed by Dr Aimee Spector, a psychologist in the University College London, and her colleagues based on research they had done into therapeutic activities with people with dementia. CST involves a series of 14 sessions designed to support people with dementia to maintain their cognitive functions, support them with day to day activities, and provide a socially stimulating group activity.
A significant amount of research has been done on CST, providing evidence of its effectiveness.  Click here to read research on CST