Training is a requirement for anyone delivering the Sonas Programme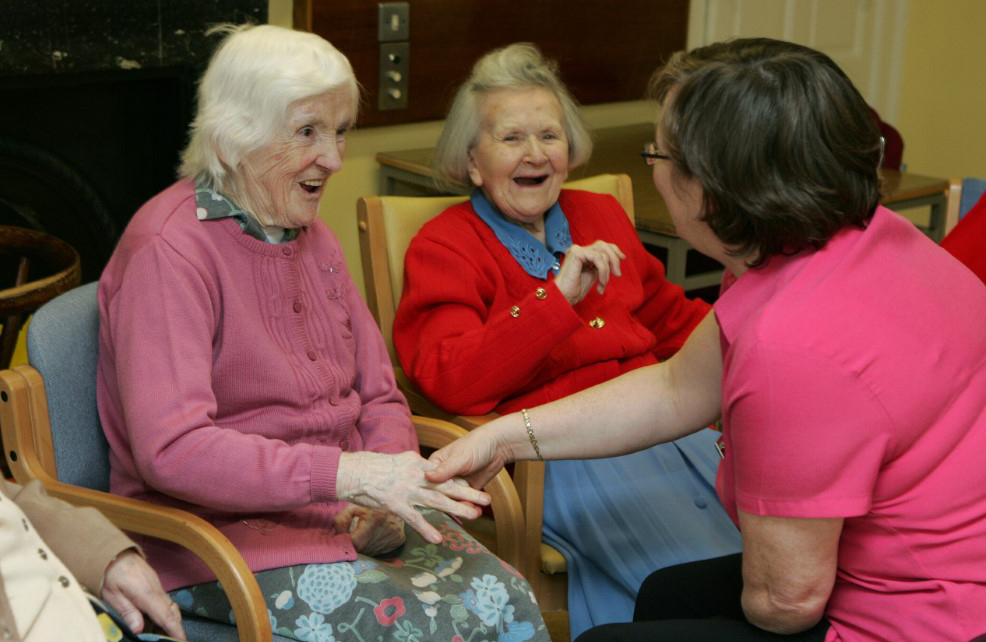 "The Sonas Group Sessions have helped me to build better working relationships with clients who find it hard to communicate and form relationships" – Emma Moorhead, Care Assistant, Bunclody Day Centre.
Do you have a family member or a relative in a nursing home and would like if they had the opportunity to participate in Sonas sessions?
The Sonas Programme involves stimulation of all five senses, gentle exercise, relaxing music, singalongs and memory-focused exercises. Benefits for participants include improved mood, enhanced wellbeing and communication.
Sonas sessions are led by Sonas Programme Licensed Practitioners (SPLP) with groups or on a one to one basis. The basic structure of each of the group and individual sessions is pre-recorded on a CD, freeing the Sonas Programme Licensed Practitioner (SPLP) to focus on each participant.
Sonas Sessions are most often carried out in nursing homes and day centres. The sessions are designed to be enjoyed by residents who have significant communication difficulties and who are often unable to participate in general group activities.
"It's great to see the responses that the Sonas Group Session brings out – the fun and the laughter. It helps bring people together"
Margaret Clarke, Patient Assistant,
St John's Community Hospital, Enniscorthy.
The essential features of Sonas Group and Individual Sessions are:
Stimulation of all five senses
Focus on communication, quality engagement and relaxation
Gentle chair-based exercises to maintain muscle tone
Use of structure and repetition
Focus on retained skills and abilities rather than deficits or disabilities
Creation of a gentle, failure-free environment
Evidence-based tools to evaluate the programme and measure impact over time
Opportunity to individualise the programme to each individual, bringing in different objects to trigger memories and stimulate conversation and laughter
Have joined a network of peers, all of whom are implementing the Sonas programme
Be able to use moodle, an e-learning platform for SPLPs that gives the user access to resources, tutors and an SPLP forum
Research has shown that Sonas sessions are especially beneficial for people with moderate to severe dementia.