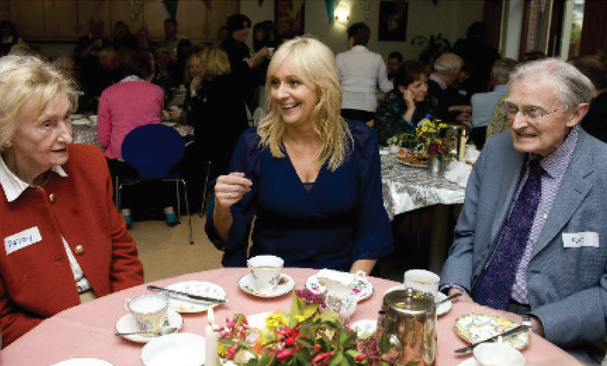 Alzheimer Café
We pioneered the Alzheimer Café model in Ireland, in collaboration with the Alzheimer Society of Ireland, the Dementia Services Information and Development Centre and other stakeholders. We continue to lead the Alzheimer Café Donnybrook and are also members of the advisory panel of a major research project currently underway on Alzheimer Cafes in Ireland.
The Alzheimer Café Donnybrook meets on the second Thursday of every month in the Avila Centre Donnybrook. Click here for more information.
Moments of Joy
We hold at least one Moments of Joy event every year. Debby Campbell, Glen Campbell's daughter, sang at our April 2018 Moments of Joy Event in the Helix, DCU. Dance Theatre's Vintage Youth Ensemble also performed at the event.