Sonas Programme – Certification of Centres
Engaging Dementia runs a certification system to recognise care centres that demonstrate a high standard of implementation of the Sonas programme.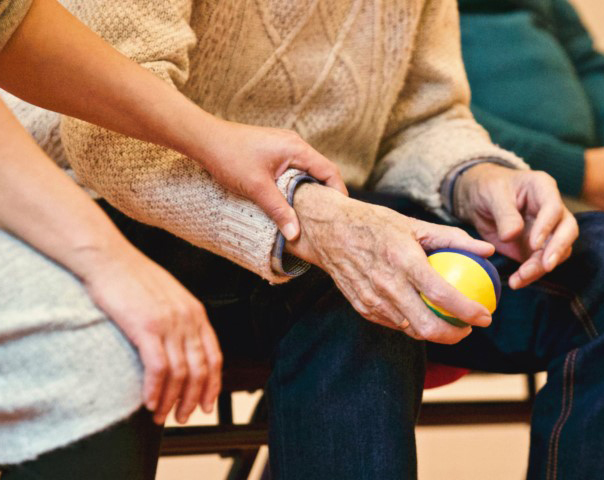 The benefits of being successfully approved as a Sonas Programme Certified Centre (SPCC):
10% discount* on all of our training events
Recognition by Engaging Dementia for the care centre of the quality of its implementation of the Sonas Programme
Receipt of a Sonas Programme Certified Centre certificate that can be publicly displayed in the care centre
The Sonas Programme Certified Centre (SPCC) can display the Sonas Programme Quality Standards (SPQS) mark on its website
Demonstration of best practice delivery of a therapeutic intervention for people with dementia who have high care needs and are often unable to participate in other activities, whether therapeutic or recreational.
*Discount can't be used in conjunction with any other offers.
Application Criteria
Any care centre which has 2 or more Sonas Programme Licensed Practitioners (SPLPs) may apply for certification.
Application and Assessment
The assessment process considers all aspects of the delivery of the Sonas Programme and includes an on-site visit by an Engaging Dementia trainer. The assessment includes a review of:
Sonas Group and Individual Sessions
Selection of Sonas session participants
Health and safety considerations
Logistics of delivery of Sonas sessions
Support of Sonas Licensed Practitioners by management 
The standard expected of a Sonas Programme Certified Centre is set out in the Sonas Programme Quality Standards Booklet (click here for SPQS booklet).
If awarded certification, the care centre will be issued with an SPCC Certificate, which is valid for 2 years.
To apply to become a Sonas Programme Certified Centre please call the office on 01 260 8138 or email training@engagingdementia.ie
Sonas Programme Certified Centres
At present, six care centres have been approved by Engaging Dementia as Sonas Programme Certified Centres, in recognition of their high quality of delivery of the Sonas Programme:
Aras Chois Fharraige (Spideal, Co Galway)
Cúil Dídin Residential and Nursing Care Centre (Tralee, Co Kerry)
Gormanston Wood Nursing Home (Gormanston, Co Meath)
St Joseph's Nursing Home (Chapelizod, Dublin 20)
St Peter's Nursing Home (Castlebellingham, Co Louth)
Mount Sackville Nursing Home (Chapelizod, Dublin 20)